Recall Alert: 2005-2006 Subaru Baja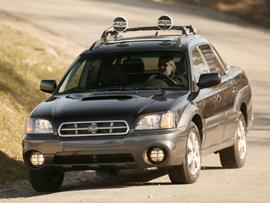 Subaru is recalling 15,633 Baja sport-trucks from the 2005 and 2006 model years for faulty fuel systems. A fuel hose may crack leading to a fuel leak. Fuel leaks can lead to fires if near any kind of ignition source.
Dealers will replace all necessary parts free of charge. The recall is expected to begin in September. Owners can contact Subaru at 800-782-2783.
2006|Subaru|Baja
2005|Subaru|Baja