Survey: Favorable Views of Ford, Not GM or Chrysler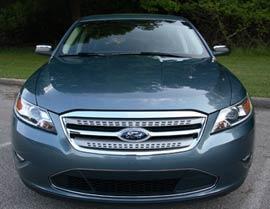 A recent survey from Rasmussen Reports found that as the only automaker to not ask for government assistance, Ford earned a highly favorable view from the public. Predictably, GM and Chrysler are not thought of with as much affection.
Of the 66% of people who viewed Ford somewhat favorably, 22% thought of it very favorably. Compare this with 38% who think favorably of GM and just 9% who think of it very favorably. Chrysler had similar numbers, with 34% viewing it somewhat favorably. Both GM and Chrysler's numbers are down since the same poll was conducted in May, while Ford has stayed the same.
How could this affect sales? Of those polled, 46% said they were more likely to buy a Ford because it didn't ask for government help, while just 17% said they are more likely to buy a car from GM post-bankruptcy and 22% said they are less likely.
Polls like this should always be taken with a big grain of salt, though, because they often include contradictory feelings within people. For instance, 60% of those polled thought the auto bailouts were a bad idea, yet a whopping 82% said the domestic auto industry was important to the economy, and 40% said it was very important.
Ford Favorables Hold Steady, GM, Chrysler Down (Rasmussen Reports)