Weekend Athlete Takes Toyota RAV4 to Grand Haven Triathlon
This summer, I've mostly done new races I've never done before. It's fitting, then, that I'd get a new car to drive to one, too. The race was a blast, but what about the RAV4?
Car: 2009 Toyota RAV4 base with all-wheel drive
Destination: Grand Haven (Mich.) Triathlon Distance: About 355 miles Fuel cost/average mpg: $33.95/24.4 mpg
The trip: I drove to Michigan on Saturday morning, taking a mix of toll roads and normal highways. My rented four-cylinder, all-wheel-drive Toyota RAV4 kept up with traffic well and delivered good mileage. Once I got into town, I found the little SUV easy to see out of, easy to park and peppy enough for quick maneuvers.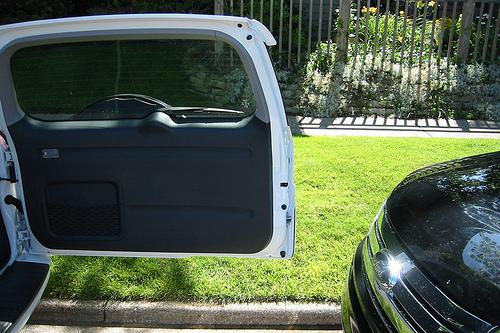 One feature I really wish the RAV4 had: A swing-up hatch instead of a barn door in the rear. It's always just a bit more difficult to load and unload with one of those things. If the person who parked behind me at the race had not been so considerate, it would have been a royal pain to load my stuff and go after the race.
Feature I found I didn't need: The big, honking "Change Display" button on the steering wheel, which changes the readout of the trip computer. How often did I need that button? Once. How often did I see it? Every time I drove the car. It's just such a prominent place to put a button that doesn't do much.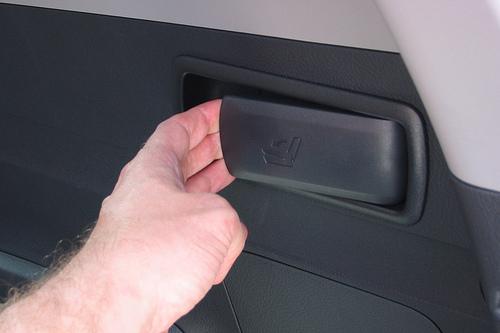 A feature I found surprisingly useful: The seat folding was really quite good. There were handles on the seats, plus two more built into the cargo-area walls. Having the ability to flip and fold from two locations was great.
Drive report: I expected it to be good around town, but I was surprised by the RAV4's strong highway performance. It was especially welcome coming home from the race, when I just wanted to be home as quickly and safely as possible. The ride was also smooth enough that even on the few roads that weren't super-smooth, I was comfortable…
… well, except for the fact that I could get either my legs or my arms in the right position, but not both at the same time. At 6-foot-1, a telescoping steering wheel (one's available on higher trim levels) would have been great.
And, finally, I'd like to take this time to thank the state of Michigan for its 70 mph speed limit on some highways. That really made the drive pleasant.
Athlete notes: One major flaw here: If you can't keep your bike inside, you'll probably find the roof rack to be the easiest way to carry a bike, because the RAV4's spare tire sits on the outside of the car. If you're short and the roof isn't an option, I'm sure they make some kind of rack to work around that, but I don't see it being the most elegant-looking setup.
For civilized people who keep their bike inside the car, there was a lot of room for my bike and bags. I traveled pretty light for this race, but I think it would have done OK even if I'd planned a camping trip as part of the adventure.
Comfort vs. convenience: Because I packed light, this was a wash. I had enough room for my stuff and I was comfortable. Maybe the next car I test should be something like a Subaru WRX hatchback?
Final thoughts: This was a good car for what I was doing. I'd tested the 2007 model and generally felt that it was good, not great. I still think that's about where I'd rank the RAV4: very capable, but not the best. And I don't think I could own one unless I got a telescoping steering wheel.
Still, if one were to show up in my driveway to take me to a race, at least I'd know I wouldn't have to leave any stuff behind.
2009|Toyota|RAV4