Clunkers Depletes Inventories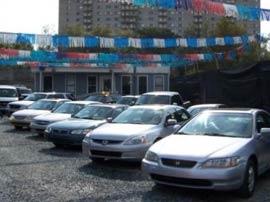 At least it's not the worst kind of problem the auto industry has faced in the last two years.
Now that the Cash for Clunkers program has come to an end, dealers find their new-car inventories depleted and their used-car supplies — already thin in a market that has favored used vehicles — greatly reduced.
Car buyers will likely have to deal with slim pickings for most of September as dealers reload — a process that usually takes 30-45 days as factories ramp up production. Supplies of the Clunkers program's most popular vehicles might be especially hard to find.
The Toyota Corolla, Camry and Prius; Honda Civic; and Ford Focus were best-sellers under Cash for Clunkers.
Buyers could also see a jump in used-car prices. While all of those scrapped clunkers might not have ended up on used-car lots, the pool of used cars has likely been reduced enough to drive up the cost of the average used car.
'Cash for Clunkers' Deals Siphon Vehicle Supply on Lots (Los Angeles Times)