Dealers Create Own Private Stimulus Plan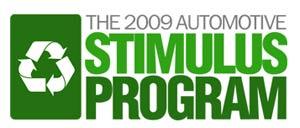 Picking up where the government's Cash for Clunkers program leaves off, a group of car and truck dealers from across the country have joined forces to create their own incentive plan for customers who don't quite qualify for the Car Allowance Rebate System.
Only about 10% to 15% of car owners qualify for CARS, which is why 40 dealers and counting have formed the Automotive Stimulus Plan to catch customers who miss out on the government's plan. The innovative program allows any car owner to trade in his or her car for a more fuel-efficient vehicle and enjoy a significant bonus on the old car's trade-in value.
Unlike the CARS program, which requires specific mileage improvements in order to qualify for a $3,500 or $4,500 credit, the dealer stimulus plan can be applied to almost any old vehicle. The plan offers owners a bonus between $500 and $4,500 depending on the value of the old car and the improvement in fuel efficiency for whatever vehicle they buy.
For instance, a fuel economy improvement of 2 mpg will yield a 10% bonus on a vehicle's trade-in value, while a 5 mpg improvement nets a 20% bonus. So if you trade in a car worth $10,000 and buy a car with a combined EPA rating that's 5 mpg better, the trade-in value would rise to $12,000.
The plan obviously benefits consumers, as any car is eligible, and it helps dealers as well. Rather than destroying the used cars, dealers will be positioned to beef up their depleted used car and truck inventories. The drop in car sales over the past year has led dealers to pay higher prices for used vehicles, which are always popular with customers.
The deal applies to both new and used cars and runs through Nov. 1. The car being traded in must be a 2006 model or older and must have been registered to the owner for at least six months. You can visit the group's website at www.autostimulusplan.org.
Dealers Push New Program to Boost Trade-In Values (Detroit News)