Germany Wants 1 Million Electric Cars by 2020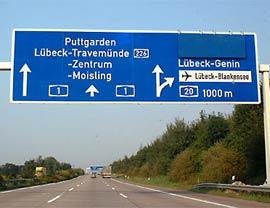 The German government, led by Chancellor Angela Merkel, wants to have at least a million electric cars on the country's autobahns by 2020. Though it hasn't unveiled details of how it plans to accomplish this goal, the cabinet will propose financial incentives for Germans to buy electric.
The legislature will debate those incentives this fall, with a goal of seeing them go into effect by 2012.
Germany's own auto companies have been slow out of the starting gate when it comes to EVs. Volkswagen won't have its first electric car to market until 2013, while Daimler has been working with Tesla Motors to develop better batteries and electric drive systems.
Both companies seem to be running to catch up with their Asian competition and even with U.S. companies, which have gotten an enormous boost from the Obama administration and the economic recovery package it shepherded into law.
Just to demonstrate how different the debate is in Europe, the greatest criticism of the proposal has come from the Green party, which doesn't think the new plan goes far enough in the direction of renewable-energy funding.
German Government: 1 Million Electric Cars by 2020 (Associated Press)