GM Advances Cash to Cover Clunkers Payments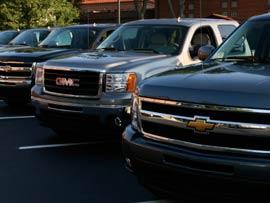 While the federal government hustles to keep those $3,500 and $4,500 vouchers coming to car dealers participating in the Cash for Clunkers program, GM has announced that it will advance cash to its dealers to cover their sales for the time being.
The automaker will cover the shortfalls with advances of up to 30 days for dealers who've already sold a car. Basically, because government money is slow to come in, dealers are finding themselves short on cash, which they've borrowed to get new cars on their lots in the first place.
This program will be available to GM dealers as long as Clunkers continues, although that might not be for long.
The Obama administration will announce by Friday how it plans to wind down the program. Transportation Secretary Ray LaHood will likely explain when the government incentives will no longer be available. We'll be watching to see if the announcement creates a new rush to dealerships.
GM to Advance Cash to Dealers Under Clunkers Program (Detroit Free Press)