GM Previews Small, Sporty Cadillac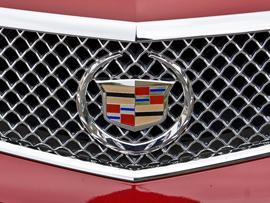 Now that GM has reduced the number of brands in its stable, the remaining divisions are getting fuller product lineups. For Cadillac, this means it's finally getting a small car positioned below the current CTS, which is aimed at younger drivers looking for thrills, not high-blood-pressure pills. The so-called ATS will compete head-to-head with the likes of the Mercedes C-Class and BMW 3 Series.
On Tuesday, Cadillac's new boss, Brian Nesbitt, previewed a stylish two-door coupe version for journalists at GM's Tech Center in Warren, Mich. The 40-year-old started his career as a designer and is perhaps best known for penning the shape of the Chrysler PT Cruiser before he arrived at GM.
"I'm excited about this small, premium Cadillac," Nesbitt said. "The emphasis will be giving drivers an enthusiastic driving experience. It's going to have a rigid chassis, rear-wheel and all-wheel drive, a longitudinally mounted small-displacement boosted engine, and it will be lots of fun to drive. There will also be a six-speed manual transmission."
The ATS' design looks like a sleeker version of the CTS, with a similar roofline and aggressive headlights that stretch back over the top of the fenders and tall vertical lamps in back. Only the exterior was shown.
"The coupe won't be the only version," Nesbitt said. "This will be a family of vehicles, including a sedan."
When will it arrive? Nesbitt didn't say exactly, but we expect to see it within about two years.