Top 10 Best-Selling Cars: August 2009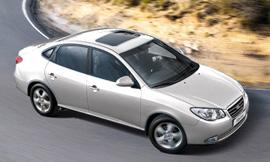 Cash for Clunkers pushed car sales up in August, way up. Automakers like Toyota, Honda and Ford saw sales increase by 10.5%, 14.2% and 17%, respectively, but others like GM, Chrysler and Nissan couldn't hold off losses of 20.2%, 15% and 2.9%, respectively. The automaker pecking order also changed with Nissan — including Infiniti — and Hyundai/Kia both surpassing Chrysler in terms of total sales. Chrysler is now the seventh-largest automaker in the U.S.
Which cars made the top 10 for August? Well, Cash for Clunkers led to a huge spike in sales of our usual suspects like the Toyota Camry and Honda Civic. Even the Ford F-Series had a strong month. Check out the list below to see if there were any surprises.
Top 10 Best-Sellers
Toyota Camry: 54,396
Ford F-Series: 45,590
Honda Civic: 43,294
Toyota Corolla: 43,061
Honda Accord: 39,726
Chevy Silverado: 32,421
Honda CR-V: 30,284
Nissan Altima: 26,833
Ford Focus: 25,547
Hyundai Elantra: 21,673