Winter Brings on 'Peephole' Driving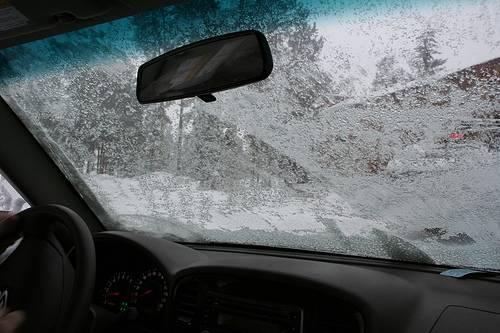 As winter approaches, there is a safety hazard to be on the lookout for other than the typical sleet, ice and snow: peephole driving.
This term applies to people who scrape just enough ice from the windshield to see the road when driving. Many who live through long, cold winters might have done it.
A dangerous practice, police officers throughout the snow belt are already planning to target peephole drivers this winter using existing "obstructed" driving rules.
New Jersey Gov. Jon Corzine signed a law that requires drivers to "make all reasonable efforts" to scrape off ice and snow from the windshield, trunk, hood and roof of a vehicle. Drivers who fail to do so can face fines of $25-$75. That added rule will help officers in New Jersey make a case against peephole driving, as well.
Police and EMTs worry about chunks of ice or snow that fly off of vehicles while in motion. A chunk of ice torn off a moving car can be as heavy as a brick and becomes a dangerous projectile.
Will peephole driving laws catch on? Do you worry about people who try to drive with snow and ice still coating their windshields? Let us know in the comments.
Police Watching for 'Peephole' Drivers as Winter Nears (USA Today)