2010 Lexus LS Gets Sports Package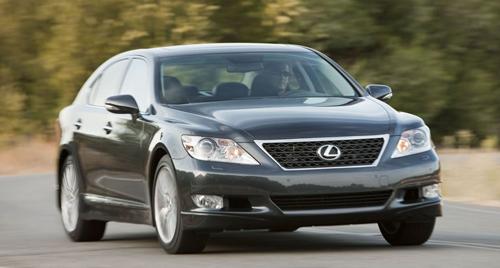 Lexus has been mildly — one could even say tepidly — updating many of its 2010 models with slight design revisions and new content to keep them fresh. The LS flagship gets some of these same tweaks, the most significant of which is a new Sports Package for rear-wheel-drive models that includes an upgraded suspension, 19-inch wheels and a unique body kit. The body kit can also be had in an optional Appearance Package and is shown above.
All other LS models get a slightly revised grille, headlights and taillights; surprisingly, the tailpipes are better integrated into the rear bumper, as well.
On the inside, some new technology is added as optional, including a pedestrian avoidance system, which applies the brakes if you're approaching a passer-by too quickly, and a driver alertness warning system that monitors a driver's face for signs of sleepiness.
Pricing and on sale date will be announced tomorrow. For now check out more photos below.