2012 Infiniti M35 Hybrid On The Way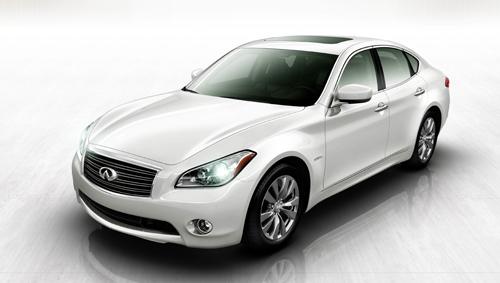 Today, Infiniti confirmed that it will sell a hybrid version of its redesigned M sedan in 2011. The 2012 M35 Hybrid — that's the official name — will feature a V-6 engine, twin-clutch transmission, electric motor and rear-wheel drive. The M35 Hybrid will also run solely on electric power "in certain driving conditions," which most likely means at low speeds and under light acceleration.
Besides the fact that it will pack a lithium-ion battery, there isn't any more available information — including the expected mileage gains — about the car. A few more images are below.