Behold, 2010 Nissan Rogue Krom Edition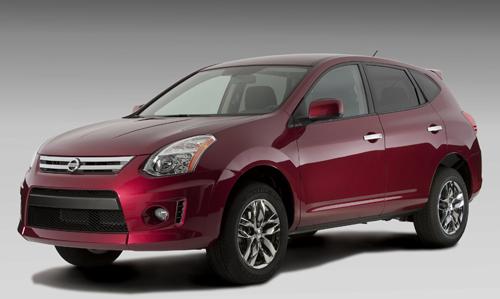 We're not much for special editions that tack on different wheels and some glorified grille cosmetics, but the 2010 Nissan Rogue Krom at least goes full-bore in the grille cosmetics department. As you can plainly see in the image above (a shot of the standard 2010 Rogue is below), the Krom Edition gets a chrome two-bar grille that replaces the three-piece grille of the regular model.
Along with a larger lower bumper and secondary grille, the Krom Edition also has polished 17-inch wheels and a sport-tuned exhaust. It only comes in three colors, Venom Red, Wicked Black and Gotham Gray. That sounds just right for a Halloween theme.
The Krom Edition will be limited, but it's available in both front- and all-wheel drive starting in December. No pricing has been announced.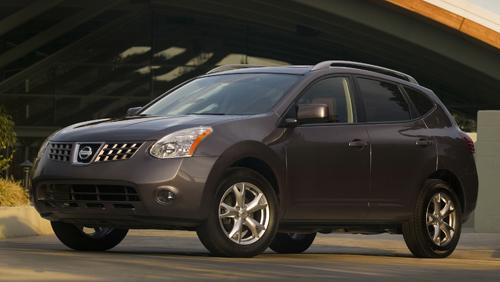 2010|Nissan|Rogue