Consumer Reports' Most and Least Reliable Cars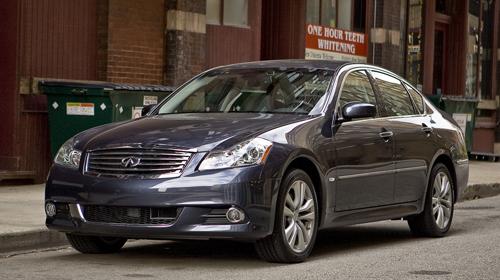 Earlier we wrote about automakers' overall rankings in Consumer Reports' annual survey. Now, we're tackling which models ranked highest and lowest among the 1.4 million vehicles surveyed. The big winner is Ford, and it's not because they had the most vehicles with above average reliability. Consumer Reports says the company has a "world-class" lineup in terms of reliability, with 46 out of 51 Ford, Lincoln and Mercury vehicles scoring average or above-average reliability ratings.
In comparison, GM's now four brands — Buick, Cadillac, Chevy and GMC — had 20 out of 48 models with average scores and just one, the Malibu V6, with above average scores.
Last year, Chrysler had no vehicles breaking the "average" barrier, but this year the new Dodge Ram 1500 pickup truck earned a place among the middle of the pack. However, a third of the company's lineup scored much worse than average, the lowest rating given.
You can look up the full list of ratings if you're a CR subscriber
here
. We list the most and least reliable models by category below.
Small Cars
Most Reliable: Honda Insight
Least Reliable: Nissan Versa sedan
Family Cars
Most: Toyota Prius
Least: Chrysler Sebring/Dodge Avenger

Luxury Cars
Most: Infiniti M35 (RWD)
Least: Jaguar XF

Sporty Cars, Coupes and Convertibles
Most: Lexus SC
Least: Chrysler Sebring convertible
Wagons and Minivans
Most: Toyota Venza
Least: Chrysler Town & Country/Dodge Grand Caravan
Small SUVs
Most: Honda CR-V
Least: Saturn Vue (V6)
Midsize SUVs
Most: Toyota FJ Cruiser
Least: Jeep Commander
Luxury SUVs
Most: Mercedes-Benz GLK
Least: VW Touareg
Large SUVs
Most: Toyota Sequoia
Least: Chevy Suburban 2500
Pickups
Most: Toyota Tundra
Least: Chevy Colorado