GM, Chrysler Execs Could Face Pay Cuts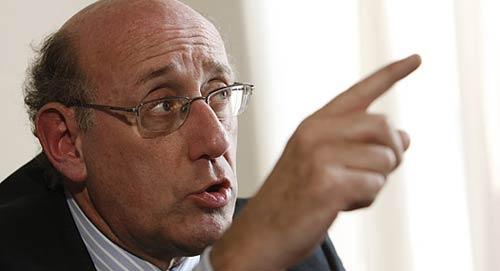 The U.S. Treasury Department under the leadership of so-called "pay czar" Kenneth Feinberg has ordered pay cuts for the top 25 executives at seven companies, including GM and Chrysler, that received substantial federal aid.
While banks and the insurance company AIG will face the steepest cuts, GM and Chrysler could see some minor pay adjustments. GM has already cut CEO Fritz Henderson's 2009 pay by 27% from last year, to $1.26 million. CFO Ray Young got a 15% reduction to $720,000.
GM, Chrysler and their financing arms GMAC and Chrysler Financial knew this was coming; it was included as a condition of the government loans that saved the automakers.
AIG will face the Treasury Department's greatest wrath, which is probably fair since it nearly caused a meltdown of the global economy through its credit default swaps. AIG received more than $180 billion from taxpayers, which was three times more than GM's aid and over 20 times more than Chrysler's; the insurance company's executives could face average pay cuts of 50%.
Fiat executives are the only ones who will escape the cuts because it was a part of the deal that brought the Italian automaker on as Chrysler's 20% stakeholder.
Auto Execs Could See Pay Cuts Under Obama Order (Detroit Free Press)