Forbes Ranks Top 10 Dirtiest Vehicles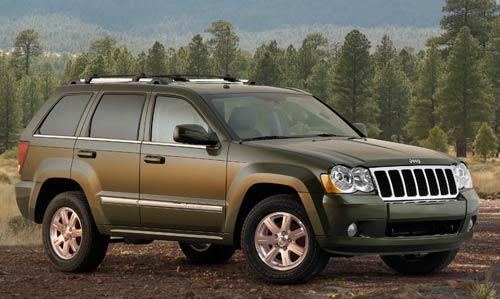 Using air pollution and greenhouse gas emissions data from the Environmental Protections Agency, Forbes magazine has ranked the top 10 dirtiest vehicles on the road.
The EPA gives every vehicle an air pollution score of 0-10 that rates the amount of the tailpipe emissions. It ranks pollutants like hydrocarbon, nitrous oxide, particulate matter, carbon monoxide and formaldehyde; a score of 10 means a car doesn't emit any of these. The agency also uses fuel economy numbers to rate a car's greenhouse gas levels — looking specifically at carbon dioxide, nitrous oxide and methane — on the same scale of 0-10.
Forbes combined air pollution and emissions scores to determine the 10 dirtiest cars; it used cars' combined fuel efficiency ratings to break ties. As you read the list below, you'll notice that Chrysler vehicles dominate with five of the top 10 dirtiest, while Korean and Japanese automakers do not make an appearance on the list.
The biggest loser is the Jeep Grand Cherokee with abysmal scores of 3 on its air pollutants test and 1 for greenhouse gases. It's important to note that exotics like Ferrari and Rolls-Royce were not included in this list, and No. 10 on the list, the Dodge Durango, will no longer be produced.
The air pollution and greenhouse gas scores are in parentheses beside the vehicle's make and model.
America's Dirtiest Vehicles (followed by air pollution/greenhouse gas scores)
1. Jeep Grand Cherokee (3/1)
2. BMW M5 (6/0)
3. BMW M6 (6/0)
4. Chevrolet TrailBlazer (6/0)
5. Mercedes-Benz CL600 (6/0)
6. Mercedes-Benz S600 (6/0)
7. Chrysler Aspen (6/1)
8. Dodge Dakota (6/1)
9. Dodge Ram 1500 (6/1)
10. Dodge Durango (6/1)