Gas Prices Rise with Thanksgiving Travel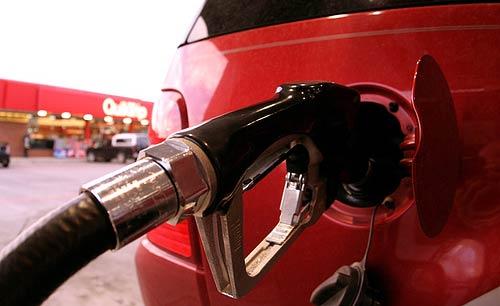 If you're traveling by car this Thanksgiving, you'll notice a difference in gas prices from last year. Up 72 cents per gallon from a year ago, the national average stands at roughly $2.64, according to AAA's Fuel Gauge Report.
Keep in mind that last year at this time we had just seen the crash of the housing and automotive markets and the meltdown of the financial sector. Thanksgiving travel plummeted by 25% from 2007 to 2008, and all the talk was of how to avoid a Great Depression redux.
AAA says Thanksgiving travel will rise 2% over last year, with a total of 33.2 million people hitting the road, and gas prices are actually down a few cents from a month ago.
Still, oil prices have been rising steadily and currently hover at around $77.56 per barrel. An unemployment rate of more than 10% should help keep that in check, but experts expect the economic recovery to be tested as energy prices rise.
The Energy Information Administration expects gas prices to rise past $3 per gallon during the summer of 2010.
Higher Gasoline Prices Greet Thanksgiving Travelers (USA Today)