New 2011 VW Touareg Debuting in Detroit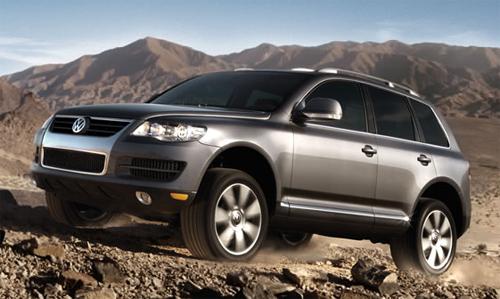 The Car Connection is reporting that Volkswagen will debut a redesigned Touareg SUV at the Detroit auto show in January. The Touareg serves as the basis of both the Porsche Cayenne and Audi Q7 SUVs. All three are being redesigned at the same time, so we'd expect the other two to debut at subsequent auto shows.

The redesign is sorely needed as the VW and Porsche specifically show their age against competition from BMW and Mercedes. The capable off-roader will debut with hybrid and diesel powertrains, as well. We just hope they get rid of the two-step folding rear seats.