Recall Alert: 52,937 GM Compact Cars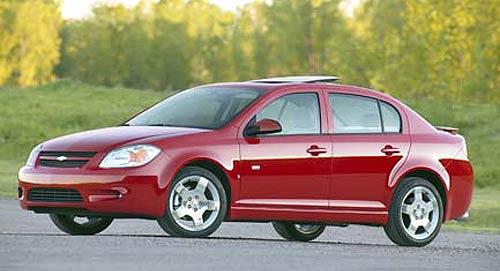 GM has issued a recall for 52,937 vehicles, including the 2006-2007 Chevrolet Cobalt, 2007 Pontiac G5 and 2006-2007 Saturn Ion, according to the National Highway Traffic Safety Administration.
The recall is for vehicles sold or currently registered in Arizona, California, Florida, Nevada and Texas and is due to a plastic supply or return port on the modular reservoir assembly that could crack. If either of these components cracks then fuel will leak, which could cause a fire if it ignites. The fuel leak may be visible depending on the size of the crack.
Dealers will replace the fuel pump module for free. Even if you do not own a vehicle sold or registered in the aforementioned states, check with your dealer all the same. Some vehicles from the same timeframe in other states may be eligible for special warranty coverage.
Owners may contact Chevrolet at 800-630-2438, Saturn at 800-972-8876 and Pontiac at 800-620-7668 or NHTSA's hotline at 888-327-4236.
2007|Chevrolet|Cobalt
2007|Pontiac|G5
2010|Saturn|Ion