Cars.com Debuts Customized Holiday E-Songs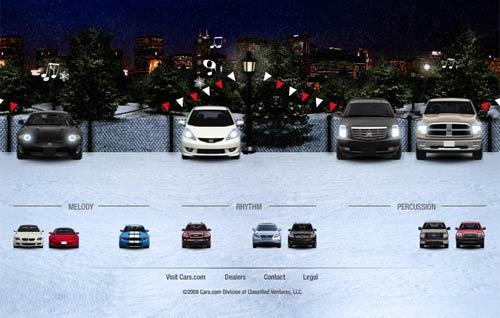 We understand that this will sound silly and inane at first, but trust us: this is a great way to waste an hour at work (not that this author would do that).
Cars.com has rolled out a holiday greeting that combines new cars with classic holiday songs that can be customized with different rhythms, melodies and percussion lines, depending on your preference. You can then e-mail your personalized songs to friends and family.
The song choices are "We Wish You a Merry Christmas," "Jingle Bells," "Deck the Halls," and my personal favorite "Carol of the Bells."
So get started right away! Unless of course you want to get something done other than choosing the "Lexus" melody line for "Jingle Bells."