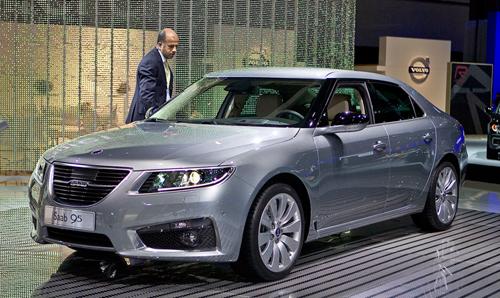 At auto shows you can't drive the cars that are on display. All you can do is judge them on aesthetics, interior room and whatever else the manufacturer tells you about its mechanics. At Saab's stand – in a completely different hall from the rest of GM – the new 9-5 was open to scrutiny, and scrutinize is what I did. If this company is going to survive they need every new product to be a homerun. Right now, it's as though Saab is in the bottom of the ninth with two outs and a full count. This is an important swing.

We often say cars look better in person than in press photos and the 9-5 is no exception. I liked the proportions before coming to L.A., and now that I've stood next to it I like it even more. My only issue with the 9-5 is its interior.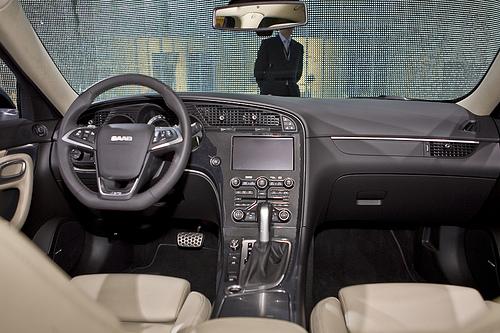 The interior design is fantastic, with lots of intricate swoops on the doors, the trademark honeycomb vents and cool brushed metallic and carbon-fiber-like applications. The shift knob felt great in my hand, and the center-mounted ignition system is much less awkward now that it's a push-button start instead of a standard key.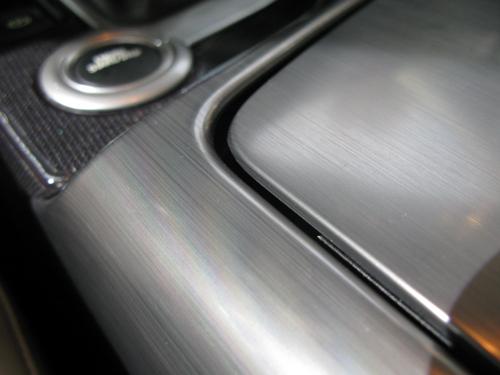 My main beef is in the dashboard materials and other large plastic pieces. They just seemed cheap for a car of this class. However, this is a show car and perhaps the production pieces will have a different sheen and feel. I sure hope so because everything else about the interior, including the slick leather seats, is terrific.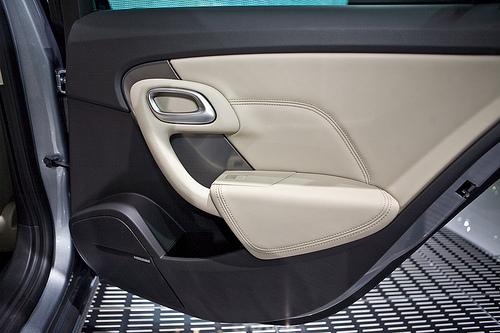 The driver's seat was comfortable and well-contoured, and the sightlines seemed pretty good despite the odd C-pillar. I sat in the backseat behind the driver's seat, which I had adjusted to fit my 5-foot-10-inch frame, and found plenty of legroom. Headroom, however, was tight; the roof curves down dramatically at the door, so you could easily bump your head getting in and out of the 9-5.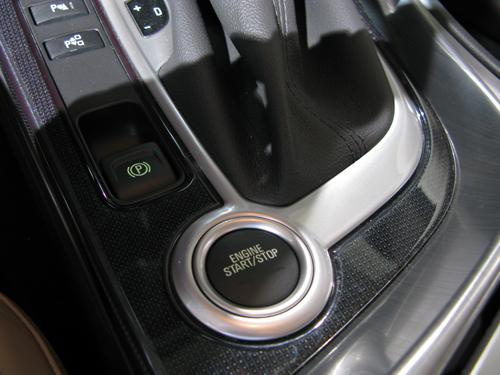 The other issues for the 9-5 — if it ever does come to market — will be its price and the competition. It's not luxurious enough to compete with the BMW 5 Series and Mercedes-Benz E-Class, and it's bigger than the Audi A4 and Cadillac CTS. I'd say the 9-5 could compete against the Acura TL and the Volvo S80. On these three interiors, I'd give Volvo the edge on luxury feel; the TL and 9-5 are about neck and neck in aiming for a more sports-car-like cabin.

The price issue is perplexing because the 2009 9-5, which is quite outdated, goes for $42,000; to get into an S80 costs $39,200 and the TL is $35,105. Heck, the 305-horsepower TL with all-wheel drive costs $38,655 when loaded with everything but navigation.


Saab needs to match that price and value statement if they want to make a serious play in the U.S. They also need to revamp their marketing with some core values and the fact that they're different, even quirky. Something along the lines of, "Smart. Stylish. Swedish." People flock to Ikea for two reasons: it's cheap and has Swedish-style products. If Saab's cost of entry is too high, no amount of exterior and interior finesse will sell one off the lot.

More Photos