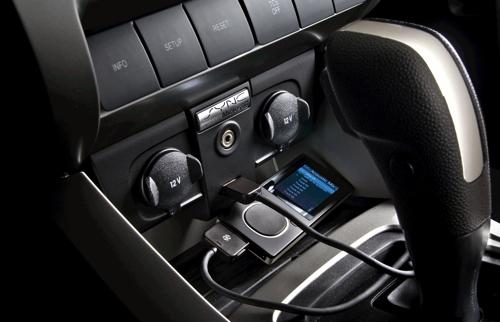 When the next generation of Sync rolls out in select 2011 model Ford, Lincoln and Mercury vehicles, it will have a new feature, Wi-Fi capability. The interesting thing about Ford's solution is that it uses its existing hardware with Wi-Fi products people already own. There is no extra charge to what Sync costs on its own as an option or as standard equipment on certain trim levels.
Instead of having a dealer install a bulky wireless router in the trunk or other cargo area like systems from GM and Chrysler, Sync allows users to plug-in their USB mobile broadband modems, those dongles you see sticking out of laptops at the airport.
Every wireless provider sells a version for a monthly fee.
When plugged into a compatible Sync system, drivers will be able to stream password protected Wi-Fi inside the car. When someone tries to log on to the system, the driver must authorize the use. That may be a downside, as drivers could be getting alerts as they drive through congested, computer-friendly neighborhoods.
Otherwise, it looks like Ford's Sync system continues to be in front of the competition.
No specific models have been announced yet but we expect to learn more in the next week or so as Ford will unveil more Sync-related news at the Consumer Electronics Show in Las Vegas and at the Detroit auto show next month.