Buick Regal GS at the 2010 Detroit Auto Show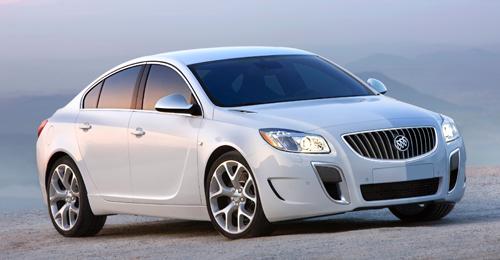 Looks like: A faster Regal
Defining characteristics: All-wheel drive and turbocharged engine
Ridiculous features: None, this is a real car in Europe
Chance of being mass produced: 50/50
The Buick Regal GS isn't a real concept car, but it isn't slated for production either. It's one of a growing trend of "show cars" from GM and other companies to test the waters with consumers. For instance, would there be buyers for a Buick sports sedan with a turbocharged 2.0-liter four-cylinder engine with all-wheel drive and a limited-slip differential that can hit 60 mph in less than six seconds?
We don't know the answer and to some extent no one knows if the Regal itself, which just debuted in Los Angeles last month, will sell well enough to warrant a high-performance trim level.
It's also the same engine that will hit the production Regal CXL trim level later this summer, but the GS is tuned for more power, putting out 255 horsepower and 295 pounds-feet of torque. The Gs also sports a six-speed manual transmission and special sport suspension along with high-performance Brembo brakes.
More photos are below. And let us know if you think there's room in Buick showrooms for a Regal GS.