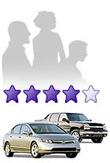 "VW Fan" from Chicago test drove a lot of SUVs and crossovers in search of the right balance. She landed on the Volkswagen Tiguan, and she seems pleased with her decision. One area where the Tiguan lags, however, is at the fuel pump. Read her full review to find out what works for her with the Tiguan, and when you finish, post a review of your own vehicle here.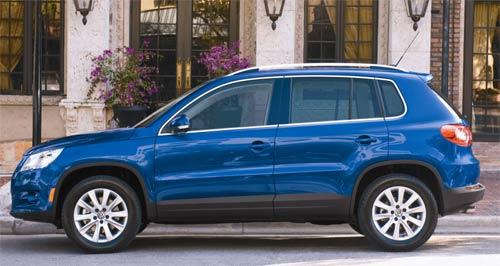 "I am very happy with the car so far. While shopping, I looked at the Nissan Rogue, Honda CR-V, Rav4 and even Nissan Murano, and at the end I'm very happy with my choice. Yes, it is a little more expensive than the average in the class, but it's worth every penny to me. It handles wonderfully and responds fast. The 4 Motions system is able to handle the snow and rain easily (I didn't notice any slippage).
"For me the size is perfect; don't get it if you're looking for a full size SUV for a big family. This is a compact SUV, so for a couple or a family with one child it's perfect. I love the interior. The Honda CR-V with its handicap gear shift doesn't stand a chance. The quality of materials is the nicest I've seen in the class. The design is clean and well thought through; all the controls feel right in place. The cruise control is a little different, but not too hard to figure out.
"I didn't get the navigation, but it's still cool to have the touch screen for all the radio controls. The only downside that I've experienced is gas mileage. I haven't taken it on the highway for too long yet, but in the city I've been getting about 17-18 miles per gallon."