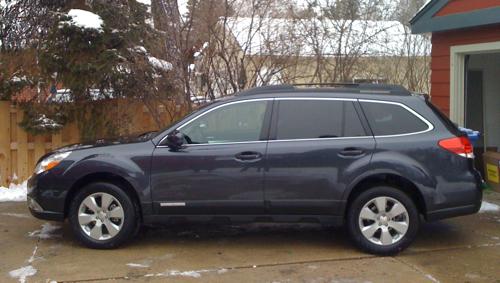 As automotive journalists, we sometimes hear from a reader or blog commenter who says, "If you like it so much, why don't you buy one?" Well, last week my wife and I picked up a new 2010 Subaru Outback, in the exact same color as the one I tested back in the fall.

We didn't go for the leather, nav and moonroof studded 2.5 Limited trim but instead opted for the 2.5 Premium with All-Weather Package. We need those heated seats, especially when it's 10 degrees out like today.

I'll detail more about the purchase and what I like about the new car versus the 2008 Outback we traded in, as the week goes on. If you have specific questions ask them in the comments below.