4G Prius Displayed at Mobile World Congress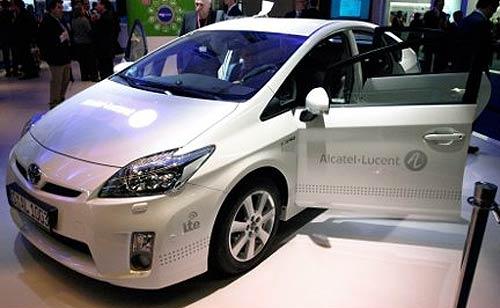 Don't let the driver-distraction folks see this.
Communications company Alcatel-Lucent used the Mobile World Congress 2010 gathering to show off its 4G-connected Toyota Prius concept car.
The tech fest in Barcelona, Spain, usually highlights computers and hand-held devices like the Droid, but the 4G Prius garnered buzz with its smorgasbord of screens and sensors connected to a 4G network.
According to the company, the vehicle's display would not only be able to keep drivers informed on the car's various functions but would also be able to show high-definition videos, bring up Google Maps or run a web browser.
Sounds like Transportation Secretary Ray LaHood's worst nightmare.
4G Cars, Androids and Dancers at MWC 2010 (ZDNet.uk)