Hyundai Adds Brake Override to New Models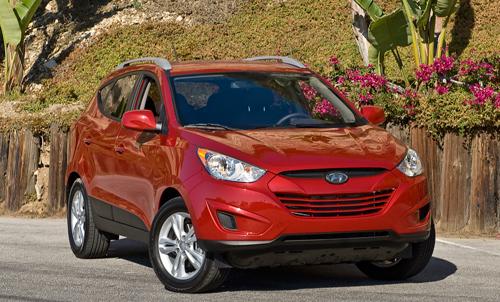 One bit of automotive technology that most car shoppers weren't familiar with prior to Toyota's recent recalls was a brake override system. The electrical system is an added fail-safe that will stop acceleration when the brakes are applied. This will prevent unintended acceleration if it occurs. Many luxury brands and European makes use the system, as does Nissan. Now Hyundai is adding it to its lineup.
The company's two newest models, the 2011 Sonata and the 2010 Tucson, have brake override systems. All other Hyundai models with electronic throttle assembled after Feb. 20, 2010, also have the system. The only models without it are the Elantra, Elantra Touring and Accent, but those three models have traditional linkage accelerator assemblies, meaning no electronic throttle. You can see when a car was assembled by checking the label on the driver's side doorjamb.
Hyundai spokesman Miles Johnson said the company would not retroactively install the systems in older units already on dealer lots. Hyundai has a handful of complaints for unintended acceleration for 2008 and 2009 model year vehicles with electronic throttle control on Safercar.gov, but most were reported after the first Toyota recall in fall 2009. There was only one complaint for 2010 model year vehicles. The 2010 Toyota Prius, which is not recalled for unintended acceleration, has 125 vehicle speed control complaints filed with NHTSA.