Japanese, U.S. Governments Investigating 2010 Toyota Prius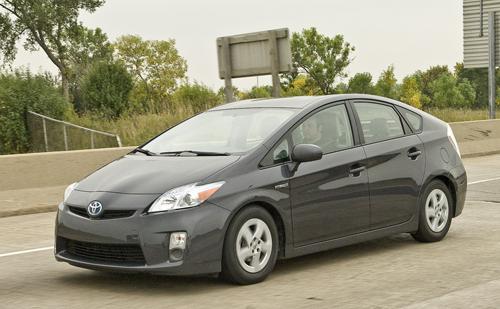 In the past no one took much notice of a government department starting an investigation into a specific defect, but because of the heightened attention to the recent Toyota recall, we're seeing more of it.
Today the National Highway Traffic Safety Administration joined the Japanese government in investigating the brakes of the 2010 Toyota Prius. Japanese officials said there were 14 complaints in total, but 13 of them happened over a two month period, an unusually high amount.
NHTSA says it has received 100 complaints about Prius brakes in the U.S. In 2009 Toyota sold 139,682 Prius hybrids in the U.S. The nature of the complaints wasn't released, so we don't know if owners are saying the brakes failed completely or didn't respond properly. The Prius does use regenerative braking as part of its hybrid system, reacting slightly differently from traditional brakes when depressed.
LaHood: U.S. looking at Prius brakes
(Detroit News)