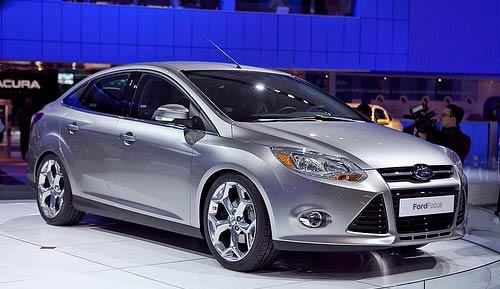 Mercury will get a new small car model, according to Ford executives. It will be based on the same platform as the new global Focus going on sale early next year, but whether it'll be a twin to the Focus, like the Mercury Milan is to the Ford Fusion, is unclear.
We first heard of this addition to Mercury way back in July 2008
, but it's always good to hear the company is following through.
Mark Fields, president of Ford's American operations, dropped the news to Lincoln Mercury dealers when they met at the National Automobile Dealers Association in Orlando. Some sources are saying that the car will be a version of the Focus and even bare the name Tracer but that seems like a lot more information than Ford typically gives out to dealers.
Currently, the Mercury lineup has no compact car, and Ford has been thinking about bringing an upscale compact to Mercury. The new Focus makes sense, especially given its glowing reception when it debuted at the 2010 Detroit Auto Show, but previous attempts at selling an upscale small sedan at Mercury have never panned out. We'd much prefer to see Mercury get a convertible or coupe based on the new platform, much like Europe has of their previous Focus.
Lincoln Mercury Dealers to Get a New Small Car to Sell (DriveOn)