Subaru Lets Dogs Drive in New Ads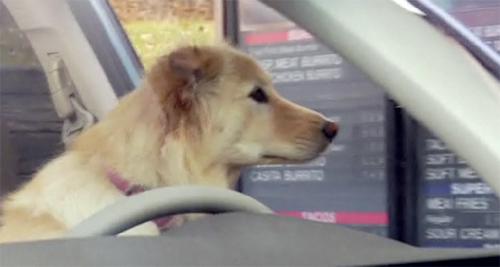 Kia has animated hamsters, but Subaru is letting real live dogs drive their vehicles in a series of humorous ads aimed at dog lovers. The concept is built around the fact that 50% of Subaru owners also own dogs. We're not sure the industry even tracks that stat.
The ads look strange because the car is moving as if a dog were actually driving it, with stilted movements and all. And while the dogs can do some things like pay cash for dog food, they can't parallel park. There are seven different ads on this Subaru site, but our favorite is the third one, where the two dogs get their parking spot nabbed by a rude kitty.
Subaru: Dog tested. Dog approved.