Tested: WeatherTech DigitalFit Floormats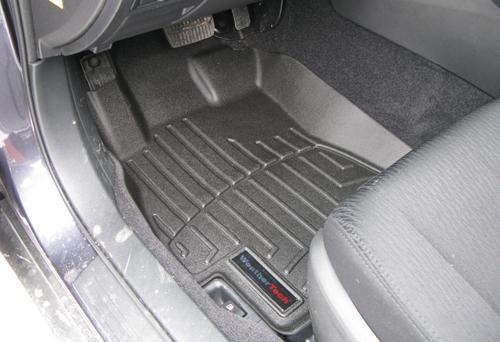 By now you've likely seen a commercial or two for
WeatherTech's custom-fit all-weather floormat
s
. You know the ones. They promise the clumsy dad spilling coffee all over the floor that he'll be saved the shame of ruining his car's resale value. And that the soccer team can wear their muddy cleats in the minivan.
The commercials seemed too good to be true. So we went out and ordered a set to see if the WeatherTech promise of all-weather protection supremacy is really true.
The first problem we had was just getting the mats. In November I wanted to order a set for our 2005 Passat Wagon as winter approached. No luck. WeatherTech doesn't make its DigitalFit mats for that model. After my wife and I got our new Subaru Outback on New Year's Eve, I checked again, and WeatherTech did have mats available for it, so I ordered a set right away, on Jan. 4. A good four weeks later, they finally arrived … or about 16 inches of snow later.
At first glance, spending $159 for front and rear mats plus tax and $18 shipping (which took four weeks) seems high. But a total of $190.69 is still less than all-weather mats from the manufacturer, which typically cost $200.
But how well did they fit?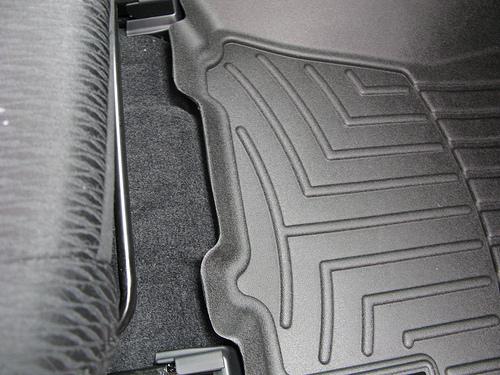 I was really happy more with the material itself than the fit of the mats in front. There were small gaps on the sides where the commercial promises a perfect fit. Luckily, the biggest gap was on the less-often-used passenger side, and the driver's mat was tighter. However, the high-wall design will keep small pebbles and salt from getting stuck underneath, despite the imperfect fit towards the seat, which in the photo above is slid all the way back.
The one-piece rear mat, however, was really well done, and I couldn't find any noticeable gaps back there. And if you have two young kids, that's where you want added protection.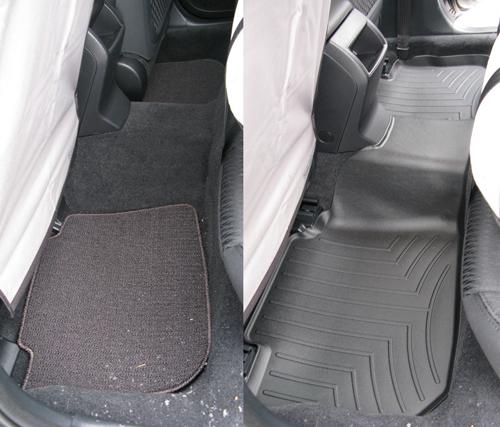 The nice thing about the mats is that they're not super thick yet still feel really durable. The underside is a sticky rubber to help with traction, and the top is hard rubber to help with cleaning.
Our old Outback's all-weather mats were bulky and had a series of large rubber ruts that made them hard to clean. The WeatherTech mats can be wiped inside the vehicle. Actually, taking them out might be the biggest deficiency. The rubber is pretty rigid, so when you take it out to dump the dirt off, you have to be really careful or it might dump the dirt right back into the car if not handled properly.
After $190 and a month's wait, do the WeatherTech mats live up to the commercials' claims? Yes. Are they going to make you less clumsy or more likely to let muddy kids in your car? No.