Toyota Expects Recall to Cost $2 Billion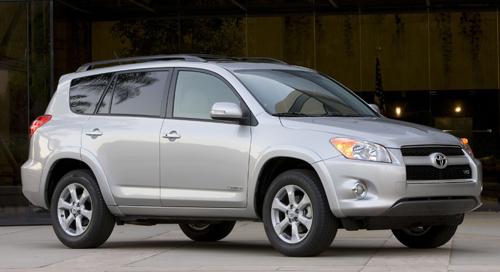 Toyota's 2.3 million-vehicle recall for sticky accelerator pedals is going to cost the automaker a lot of money. According to the Associated Press, the worldwide recall will wind up costing Toyota $2 billion, which only covers the gas pedal recall and not the floormat recall from late 2009. Breaking that total down, the automaker believes the recall repairs will cost $1.1 billion and it will lose $770 million to $880 million in sales. Toyota predicts that its vehicle sales will fall by 100,000 cars globally, with 80,000 of those lost sales in the U.S.
In other Toyota recall news:
Toyota dealerships in the U.S. have started receiving parts to fix the sticky accelerator pedals, according to the AP. Consumers should call dealers first to check on an appointment time.
The National Highway Traffic Safety Administration will investigate whether electromagnetic interference from cell phones and radios is affecting Toyota's electronic throttle systems, Transportation Secretary Ray LaHood said Wednesday. "We will work with the car manufacturers to make sure that the electronics are not the problem," he said.
A congressional committee is asking Toyota to explain why the 2006-10 Tacoma pickup was not included in the accelerator recall, despite 170 complaints to NHTSA about unintended acceleration. Toyota said Wednesday that the Tacoma does not have the CTS-made part; rather, it uses a Denso accelerator that is not part of the recall. A Toyota executive is expected to testify before a House committee next week.
While Toyota has a fix for the sticky accelerator pedal recall, it hasn't announced a fix for an earlier recall, which now totals 5.7 million vehicles, for floormat-accelerator problems.
Toyota shares fell on the Tokyo Stock Exchange, down 3.5%. Since the January recalls were announced, the automaker's stock price has fallen roughly 22%.