Toyota Recall Update: Corolla May Join Recall List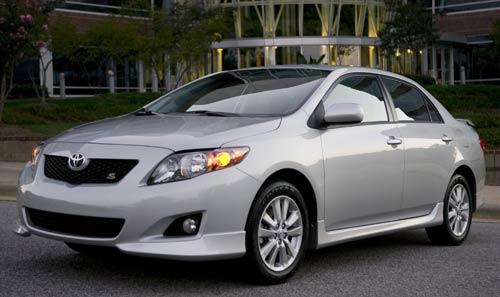 In what would be yet another blow to the embattled automaker, Toyota is considering recalling an unspecified number of its Corolla subcompact cars due to complaints about the power steering,
according to the Associated Press
.
Toyota says that it has received 80 complaints from drivers of 2009 and 2010 Corollas and that these drivers describe losing control over the steering. This could be caused by something unrelated to the power steering system, such as braking or the tires.
In his review on Cars.com, Kelsey Mays noted, "The Corolla imparts a sloppy driving experience. Hit an expansion joint while rounding an off-ramp, and the wheels shimmy sideways significantly. The steering wheel has a comfortable on-center feel, but it turns with a numb, distant feel, and hard corners elicit plenty of body roll."
The Corolla is the best-selling car worldwide, and while it is not clear how many cars a recall would net, it would be significant.
More Toyota recall news after the jump: