iPad App Inspired by 2011 Cadillac CTS Coupe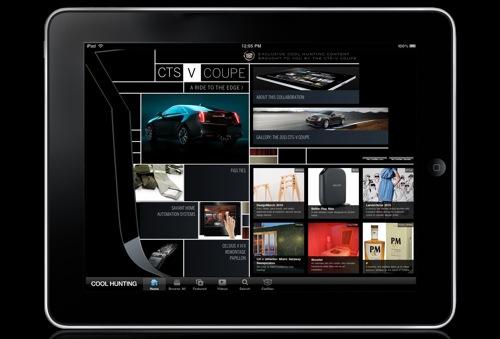 Cadillac and Cool Hunting have created a new app for the upcoming Apple iPad with exclusive content "inspired by" the 2011 Cadillac CTS coupe.
Although the companies are hazy on what this content includes, the app will have Cool Hunting coverage "inspired by the CTS Coupe's dramatic design and performance," along with content about the 2011 CTS coupe.
Cool Hunting provides a daily update on art, design, culture and technology. Theoretically, those are the iPad users Cadillac wants to reach.
The app will be available through Apple's App Store on April 3, when the iPad goes on sale to the public.