Nissan Chief Predicts 500,000 Leafs Worldwide by 2012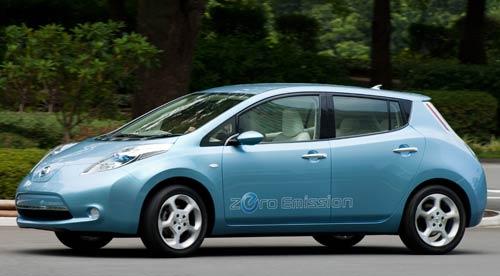 The head of Nissan-Renault, Carlos Ghosn, is bullish about the prospects of the Leaf all-electric vehicle.
The Leaf faces no real competition as it enters the market, and Nissan will have the largest capacity to manufacture new vehicles of all the companies trying to bring an electric car to the market, Ghosn said.
While it plans to begin delivering the Leaf by the end of this year, Nissan is planning for a production capacity of 500,000 vehicles in North America, Japan and Europe by 2012. The automaker wants to be able to respond to demand on any scale, and Ghosn predicts a car market ready for 10% of all-electric vehicles by 2020.
Ghosn says 56,000 Leafs have been ordered in the U.S., though that could be the number of dealers ordering them, not consumers. The company will begin to take orders in Japan and Europe soon. Ghosn also believes that fleet orders for taxi companies, post offices and municipalities will begin to add up quickly once people see the advantages of zero-emission vehicles. This could turn out to be especially true in markets like California.
Nissan Ready for Electric Vehicle Offensive (BusinessWeek)