Nissan Leaf Priced as Low as $25,280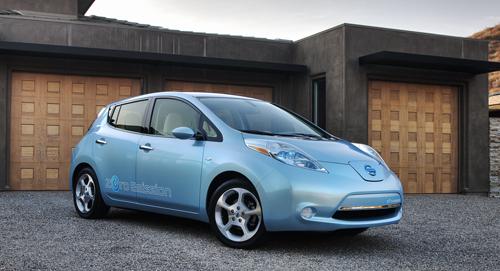 The price of Nissan's upcoming all-electric Leaf will start as low as $25,280, according to the automaker. But that price comes with several caveats.
The Leaf's MSRP is $32,780, but Nissan has subtracted the $7,500 federal tax credit from it to get $25,280. Nissan will also offer a leasing program for the EV of $349 a month.
Additional state and local incentives also can be applied to the cost. California, for instance, has a $5,000 tax rebate for residents who buy a battery electric or plug-in hybrid car, while Georgia offers a $5,000 tax credit, and Oregon has a $1,500 tax credit.
The home charging dock will cost an average of $2,200 with installation, but it will be eligible for a federal tax credit of up to $2,000. Using national electricity price averages, Nissan says it should cost less than $3 to "fill up" the Leaf.
There's no word on the Leaf's destination fee yet. The Leaf will be available in select dealerships in December and nationwide in 2011. Nissan will begin accepting reservations for the Leaf on April 20.