Porsche 918 Spyder Concept: Wild and Green, Too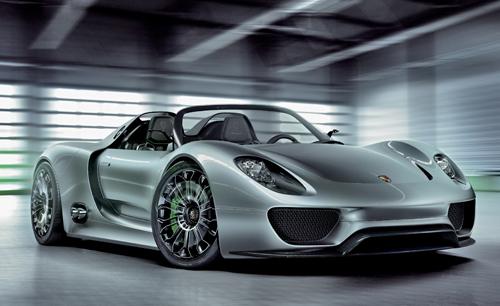 Want a sports car that has more than 500 horsepower and gets 78 mpg? You better hope that Porsche delivers on its 918 Spyder plug-in hybrid concept car debuting this week in Geneva. The car itself looks to be the successor to the limited-run Carrera GT. During its three-year run, only 1,270 Carrera GTs were produced, and they cost $440,000.
The 918 Spyder, in concept form, teams a 6.2-liter V-8 engine to three electric motors to produce all that power and efficiency. We'll learn more about this beautiful hybrid Tuesday, when it is presented to the public for the first time. For now, check out two more photos below.