Toyota May Expand Tundra Frame Recall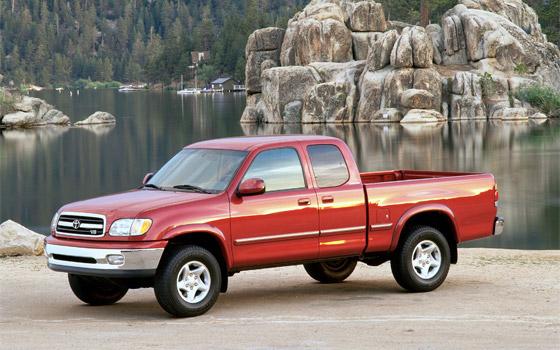 Toyota has alerted dealers in 30 additional states that it is conducting a "Special Service Campaign" over the same 2000-2003 Tundra rust issue that caused the automaker and National Highway Traffic Safety Administration to issue a recall in
November 2009
in 20 cold weather states.
While Toyota isn't calling the campaign an official recall, spokesman Brian Lyons said to think of it as a "heads up" for the other 30 states:
"The service campaign could mirror what's in the current recall, but final instructions won't come until March," said Lyons.
Owners of Tundras originally sold or currently registered in the remaining 30 states will be notified by Toyota in the coming weeks. In the original recall, corrosion could lead to spare tires falling from the vehicle's underside, as well as excessive corrosion affecting brake lines and fuel tank straps.
We'll be following developments as they become available, so stay tuned.