BlakRoc Custom Camaro Has Actual Cred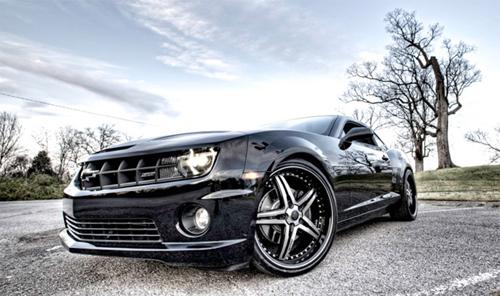 Custom cars have been a staple in the rap community for years, often used as props in videos. BlakRoc, a musical collaboration between the Black Keys, a blues-rock band, and rap producer Damon Dash, has spawned a special edition Camaro. Chevy saw the music project as an opportunity to highlight the Camaro in a different light. The result is a loaded 2SS trim adorned with custom paint and graphics as well as 22-inch wheels and a 500- watt Boston Acoustic sound system.
Inside, there are a few added touches on the seats, armrest and doorsills. And yes, you can buy one. There are two dealerships, Carl Black of Nashville and Carl Black of Kennesaw, Ga., selling them. However, we found just one in the Nashville inventory and none in Kennesaw.
The asking price is $49,995. Before you balk at the price, we loaded up a 2010 Camaro 2SS using Cars.com's New-Car Configurator and added Chevy's 20-inch wheel package, and the price came to $44,780.
While we think the 22-inch wheels are a bit much, the blacked-out Chevy and SS emblems on the front grille are terrific. Chevy should offer them as a dealer option. More photos and a video are below, and check out BlakRoc's website
here
.