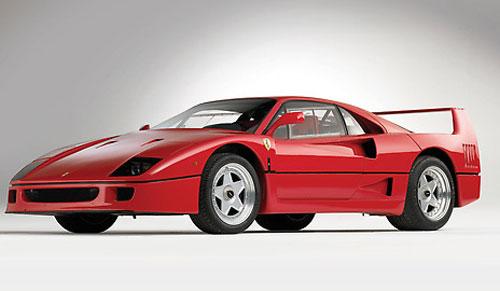 How do you sell an extravagant $4.39 million mansion on the north side of Malibu, Calif., amid a collapsing housing market? Just throw in a Ferrari, obviously.
This is the idea from the property's listing agent, Vahe Hagopian of Claudius Estates, who is offering to include his Ferrari F40 to the purchaser of his client's 6,000-square-foot home with a view of the Pacific Ocean, private spa and celebrity neighbors.
The 200 mph hyper car from the 1980s is one of only 213 models to make it to the United States. Even a high-mileage F40 that's been in an accident can sell for $350,000. Hagopian's F40 — which he had listed in a luxury-vehicle classified digest before removing it to sell alongside the house — has only 734 miles on it, which could push the price past $600,000.
After lumping the car with the house, he upped the purchase price to recoup the value. Still, Hagopian says the deal will only last until June 30.
Potential mansion owners and supercar enthusiasts looking to kill two birds with one stone, take note.
Buy a House, Get a Ferrari F40 (Wheels)