Ford Sync Adds Smartphone App Control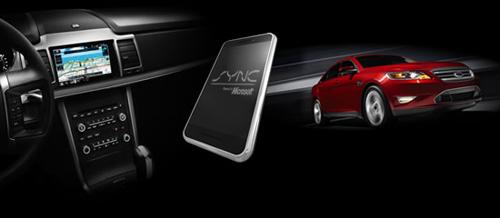 When the 2011 Ford Fiesta goes on sale this summer it won't just be the small package and high mileage that trendsetters will lust after, it'll be the ability to control Pandora, a free internet radio service, and other smartphone apps using the Sync system's voice control and Bluetooth technology.
First, the good news: The newest version of Ford's Sync system will launch with the Fiesta this summer. The bad news: It will only work with Google's Android and BlackBerry smartphones. IPhone compatibility is promised next year. BlackBerry's market share is actually higher than the iPhone — 41.6% versus 25.3% at the end of 2009 — and the Google Android platform is still in its infancy, with a 5.2% market share at the end of 2009.
We're waiting to hear from Ford about whether Fiesta owners could get updates via a USB download or not.
Ford says updates for iPhone use will be available via a USB download.
Specific apps including
Pandora
can be controlled using voice commands and steering-wheel-mounted buttons, according to Ford.
Stitcher Smart Radio
, which offers podcasts and other talk radio shows, and Twitter client
OpenBeak
will also be available at launch. Ford is also announcing
a developer site
so specific apps can be developed to work directly with Sync.
Pandora fans everywhere will like go gaga that the Internet radio site will be piped through their stereos via a digital wireless stream
USB port
and not an analog auxiliary plug.