Honda Settles Class-Action Lawsuit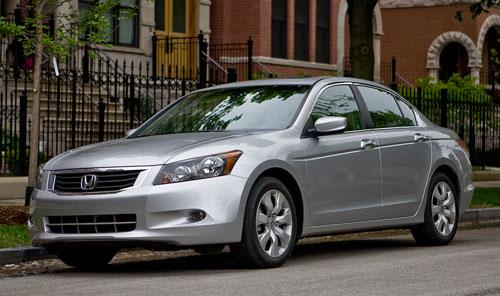 Honda Settles Class-Action Lawsuit Honda will settle a class-action lawsuit concerning the brakes in more than 750,000 vehicles. The suit, filed in September, involves 2008-09 Honda Accords, 2009 Acura TSXs and some 2010 models. It alleges that rear brake pads are wearing out twice as fast as they should, sometimes in just 15,000-20,000 miles.
The claim cites a defective pad design that caused "excessive force to be applied to the vehicle's rear wheels" and wore them out well before their typical 70,000-mile lifespan. Before now, Honda declined to repair the brakes under the new-car warranty or warn buyers about the frequency of brake repairs.
As part of the settlement, Honda will maintain it has done nothing wrong and that the issue poses no safety risk. The automaker has designed a new brake pad that will adjust to the braking system.
The issue arose after roughly 350 owners registered complaints with the National Highway Traffic Safety Administration.
Under the settlement, owners will be reimbursed for one-half the cost of the repair or $125, whichever is less. For owners who have not had the repair done, Honda will offer a one-time payment of $150 to have the redesigned brake pad installed.
Lawyers for the lawsuit say this is a good deal because it is difficult to prove that wear and tear on a given automotive part means it's defective.
Honda Settles Class-Action Suit Over Brakes (Wheels)