Mercedes Hypes Robert Downey Jr.'s S400 Hybrid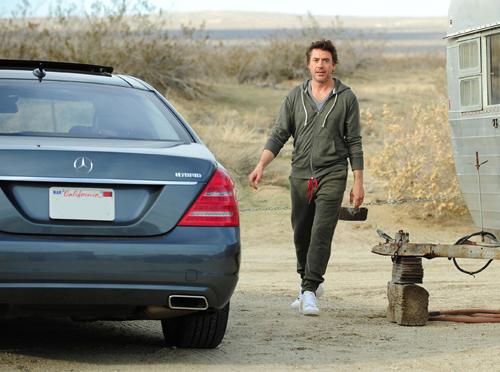 "Iron Man 2" is about to hit theaters, and its leading man, Robert Downey Jr., will be piloting a gorgeous Audi R8 Spyder in the film, much like he did the coupe in the first movie. Audi paid for the vehicle's placement in the movie and is even highlighting the R8's role in the film in recent commercials.
Mercedes-Benz is now trying to get in on the car promotion love by publishing the above photo of Downey walking to his personal S400 Hybrid on the set of an upcoming film called "Due Date."
We're always interested to see what famous folks choose to drive with their own money, but maybe Downey has an R8 stashed at home, too.