New Mazdas to Come With Brake Override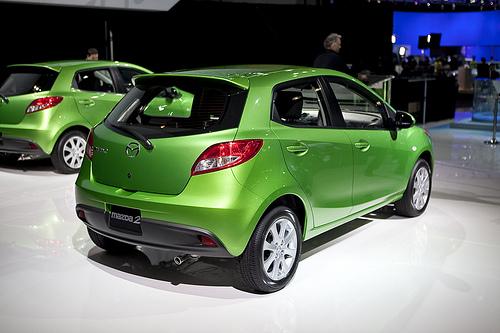 As Congress considers whether to mandate brake override systems for all vehicles, Mazda will go ahead and take action on its own, beginning with the 2011 Mazda2, which hits the market in July.
The software lets the brakes override the accelerator by cutting power to the engine if the brake pedal is depressed. All new Mazda vehicles will be equipped with the system by the end of next year.
The move comes after recent concerns sparked by Toyota's 8.5 million-vehicle recall due to unintended acceleration. Toyota has said it will include a brake override system in all vehicles by next year.
While Mazda has no reported issues of sudden acceleration, consumers are now very aware of the issue. Other automakers may add the system out of PR-related concerns before Congress even gets around to legislating the issue.
Mazda to Add Brake-Shift Override Systems (Detroit News)