NHTSA Responds to Lexus GX 460 Report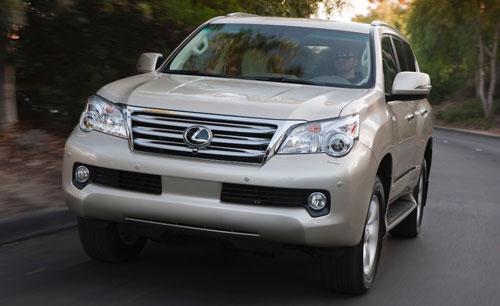 The National Highway Traffic Safety Administration has just issued a statement regarding the
test conducted by Consumer Reports
(which is owned by Consumers Union) on the 2010 Lexus GX 460, which it found unsafe and
issued a warning to shoppers not to buy
.
In the statement, NHTSA says:
"We're in the process of testing the 2010 Lexus GX460 SUV to ensure it complies with NHTSA's safety standard for electronic stability control (ESC), and to understand better the results obtained by Consumers Union (CU) reported today. It is our belief that ESC should prevent the kind of fishtail event described in CU's tests.
"As we review the findings, NHTSA remains in close communication with CU. We are also in contact with Toyota about this issue.
"NHTSA advises drivers of the 2010 Lexus GX460 SUV to use care and caution. Drivers of all vehicles should avoid excessive speed and aggressive maneuvering in order to maintain control of their vehicles.
"For nearly 45 years, NHTSA has been testing vehicles to make sure they meet all federal safety standards."