Buick Adding Small Sedan, Crossover to Lineup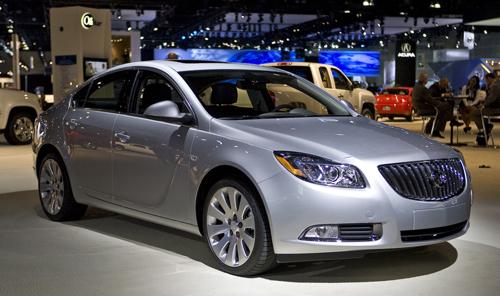 The recent success of the redesigned LaCrosse sedan has reinvigorated the Buick brand in the U.S. So much so that GM plans to add three new Buick models in the next few years, including a small sedan and small crossover. The company will release a midsize sedan, Regal (above), this summer. While sales of nearly 5,000 units in April don't sound astronomical, GM says the transaction price is often $9,000 more than the outgoing LaCrosse managed.
The changes don't end there. In 2012, Buick will drop trim levels from their cars entirely. No longer will CX, CXL, CXS be used, just the name of the car and option packages.
Buick will also be pulling away from golf sponsorships, seeing that relationship as a tie to its past of selling to an older set of buyers. They'll focus advertising to the Whole Foods and IKEA crowds instead.
However, many luxury brands, including Lexus, BMW and Acura, sponsor major golf tournaments and embrace those buyers. Heck, even some 35-year-old editors we know like golf.
Fast-growing Buick plans to add 3 models to lineup
(Detroit News)