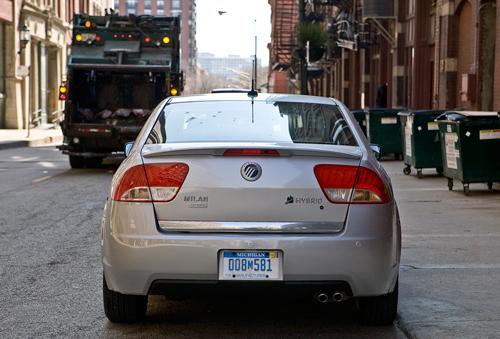 We take our time when it comes to writing about web reports on major product changes because they usually don't pan out. That's why when
Bloomberg first reported
that Ford is considering ending the Mercury brand, we thought "ah, likely story" and kept looking for holiday gas prices.
Then
CNBC's Phil LeBeau
followed up with his own sources who also say Ford is working on a phase-out plan for the midlevel brand that fits awkwardly between Ford and Lincoln marquees.
This is somewhat surprising news as Mercury products have always delivered cheap profits to the Blue Oval. Perhaps Ford has seen the relatively recent success GM had culling its brands from eight to four. It likely also has some support from Lincoln-Mercury dealers, who will be most affected by this move. There are 292 stand-alone dealers, and they likely don't have the footprint to handle selling the volume of the Ford brand, which would replace Mercury.
If Ford does phase out Mercury, the only product that Lincoln doesn't already have a version of is the Mariner compact SUV, which is based on the Ford Escape. Ford would have to expand Lincoln's lineup with at least one less expensive or smaller product than the MKZ sedan that currently sits at the bottom of the brand's lineup and starts at $34,225.
Perhaps a production version of the Lincoln C concept based on the new Ford Focus would work.
What types of new cars would Lincoln need to make up for the loss of Mercury?
Ford to Phase Out Mercury Model: Sources (CNBC)