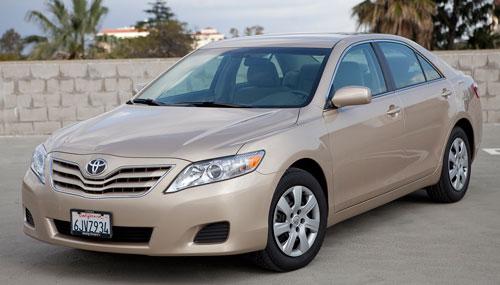 In the wake of its unprecedented worldwide recalls, Toyota has asked an independent panel of experts to evaluate the company from top to bottom, looking at every aspect of the business from vehicle safety systems to internal company communication.
The panel's first task will be to examine the Japanese automaker's safety and quality-control methods to see where the safeguards broke down that led to the recall over sudden acceleration and evaluate the electronic throttle system that has come under so much scrutiny. Panel members have already visited U.S. factories, including the Georgetown, Ky., plant. The seven-member panel is scheduled to meet with Toyota's top executives and President Akio Toyoda in Japan next month.
Toyota has rounded up a heavy-hitting team for the panel, finding spots for experts in business, transportation, vehicle safety and technology. Members of the panel are Norman Augustine, former CEO of Lockheed Martin and former undersecretary of the Army; Sheila Widnall, a professor at MIT who served on the board investigating the Columbia space shuttle disaster; Rodney Slater, former transportation secretary who was involved in the investigation of Ford SUV rollovers; Roger Martin, dean of the University of Toronto's Rotman School of Management; Patricia Goldman, former vice chairman of the National Transportation Safety Board; Mary Good, dean of engineering and information technology at the University of Arkansas; and Brian O'Neill, former president of the Insurance Institute for Highway Safety.
Quality Panel to Review Toyota (Detroit News)