Trucks and SUVs Cheaper to Insure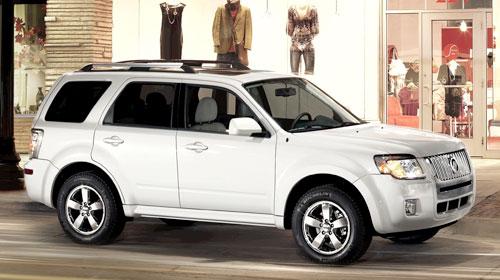 When involved in a crash, some vehicles are simply less costly to fix, and the affordability of those fixes is a strong factor in how much it will cost to insure a vehicle. Trucks and SUVs tend to have an edge, according to a government report that tallies losses of insured vehicles for 2007-2009.
For instance, a Mercury Mariner is 59% cheaper to insure than the average vehicle, while the Chevy Traverse is 57% cheaper, making them the insurance champs of this report (although the Ford Econoline van is actually the top vehicle at 61% cheaper).
Ford is touting the list because it has a number of vehicles toward the top. Ford Vice President Frederieck Toney attributed this strong showing to Ford's engineering prowess, saying in a statement, "We design our vehicles to be easier and more affordable to repair."
The only car to make the list was the Smart ForTwo, which was 52% cheaper to insure than average.
Other notable vehicles include the Ford Escape (50% cheaper to insure than average), Jeep Wrangler (53%), GMC Acadia (47%), Ram 1500 (45%), Ford F-150 Supercab (44%), Kia Sorento (44%), Dodge Grand Caravan (40%) and Ford F-250 (40%).
Trucks Dominate List of Cheapest Vehicles to Insure (DriveOn)