Do Pickup Truck Sales Portend an Economic Recovery?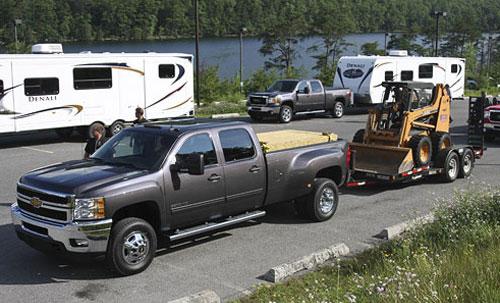 How might pickup truck sales indicate brighter days ahead for the economy? Pickup sales make for an unofficial barometer of economic well-being, and trucks have made a bit of a comeback recently. Americans bought 151,000 pickup trucks in May, a 19% increase over last year.
Think about it like this: When the economy is healthy, contractors, landscapers and other businesses that carry tools and cargo have more business. The better they're doing, the quicker they are to expand fleets or replace aging trucks with new ones. The more homes getting built, heating and cooling systems installed or lawns landscaped, the more these companies will need trucks for the jobs.
Pickup trucks hit a sales peak of 2.5 million in 2004 when housing prices were soaring and builders couldn't erect new homes fast enough. After the collapse of the housing bubble, $4 gas and the economic crisis, truck sales plummeted to 1.1 million in 2009, the lowest figure in 18 years.
Pickup trucks now seem to mirror the economy at large by showing modest but determined gains. Americans purchased 11% more trucks during the first five months of 2010 than it did in the same period of 2009. Ford's new Super Duty, aimed at construction and building trades, seems off to a particularly sharp start.
Only time will tell if pickups and the economy continue this relationship.
Pickup Sales Picking Up and Economy Hitches a Ride (Detroit News)